The Best Tasting Light Roast Coffee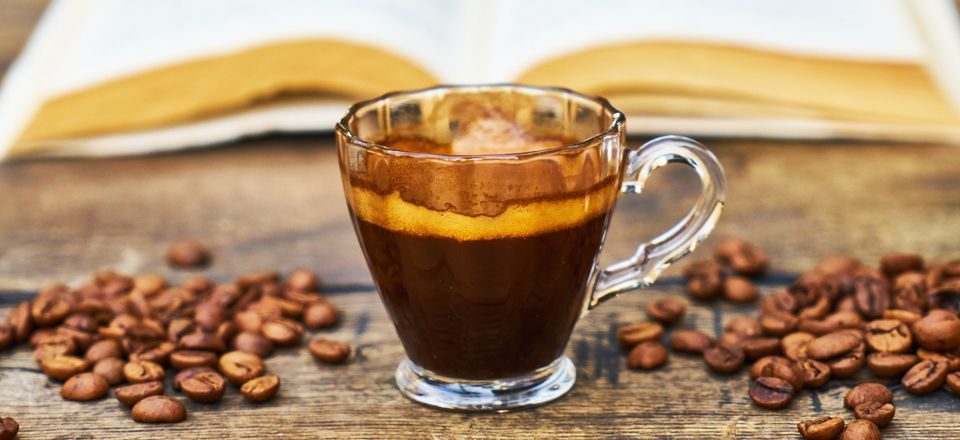 Medium and dark roasts have dominated the coffee world for years, with their reliability to smooth out any defects in the brewing process through their deeper roast. What light roast coffees have to offer is often overlooked- more space for the flavours of the bean to shine through, a light acidity, and a wide flavour profile.
Finding a good light roast is trickier than finding a good dark roast, due to the sensitivity of the roasting process. In order to help you sort through the options, we've reviewed the best tasting light roast coffees of 2021.
Read on to get brewing!
If you know anything about artisanal coffee, you know a thing or two about Coffee Bros. Their light roast definitely doesn't disappoint–made from a combination of Ethiopian and Columbian beans, this "liquid gold" roast has hints of chocolate, black tea and honey.
This blend is organic and ethically sourced, so you can enjoy a guilt-free coffee experience too. It's rich in antioxidants, so you can keep your health in mind while you drink. Users report a complete lack of bitterness and acidity for an extremely smooth cup.
Best of all, it's risk-free with a money back guarantee and a five-star review on Amazon. We fully trust Coffee Bros as a company, and we know that after trying this blend you will too.
Pros
Reliable company, money back guarantee
Ethically sourced
Full of antioxidants
Low acidity and bitterness
Cons
Some coffee drinkers prefer single source beans
If you're looking for an earthy light roast, look no further. Organic certified by the CCOF and GMO-free, Subtle Earth's light roast coffee is a premium choice to get you back in touch with nature.
This blend boasts a deep, rich chocolate flavor, velvety body, and low acidity. You also get notes of honey, caramel, and cocoa. The beans are single-source, 100% arabica from Honduras. There is a mild finish with a sweet, pleasant aftertaste.
One of the biggest benefits of Subtle Earth's coffee is its small-batch roasting process. When you drink this light roast, you'll be able to tell the difference between it and large corporations that roast their coffee by the metric ton. You can ensure that every bag is roasted just right.
Pros
Small Batch Roasted
Organic certified
Deeply flavored single-source beans
Cons
Some reviewers complain about bitterness in recent packs
Made from a combination of Colombian and Brazilian beans, Black Rifle Coffee Grounds Silencer Smooth light roast brings light, sweet citrus notes and a crisp finish to your morning cup. All their beans are fresh and roasted in-house.
Black Rifle is a veteran-owned coffee company, so when you buy from them you know you're getting the all-American coffee experience. You'll be supporting men and women in service as you enjoy your coffee.
Reviewers boast zero bitterness in the coffee, and this blend has garnered mostly 5-star reviews on Amazon. Some users report that the hype is mostly around the company's marketing to veterans- you'll have to try for yourself to decide!
Pros
Ethical company
Zero bitterness reported
Cons
Some prefer single-source beans for the full depth of flavor
Wakey Wakey is the perfect choice if you're the kind of coffee addict who hits the 'on' button on the coffee maker as soon as you roll out of bed. This blend that positively screams, "Good Morning!" is small-batch roasted beans packed with just the right amount of caffeine to start off your day right.
Wakey Wakey's light roast is crafted from Costa Rican beans and combines flavors of chocolate, caramel, and hazelnuts. It is roasted in Texas, so if you're buying in America, you know it's going to be fresh.
This coffee is made for women, by women, so it's got a feminine kick to it. Not only is the company run by women, but the beans are ethically sourced via fair trade with real farmers. You can rest easy knowing won't be benefiting any big-budget corporations with this cup of joe.
Pros
Women-owned, ethically sourced
Perfectly balanced caffeine content
Cons
For our last coffee on this list, we've included a Lavazza blend.
Lavazza, a household name for coffee in most homes and houses around the world, is a trusted Italian company that blends and roasts its beans in Italy. While you may not be getting the experience of a small batch roast and homegrown coffee, you have the reassurance of an established brand and quality control.
This roast is rich-bodied, with notes of honey, malt, and chocolate. In addition, it is certified organic and sustainably grown, so even though it's a larger company, you can ensure you're drinking an ethical cup. This blend is best used in espresso but works well in any type of coffee nonetheless.
Pros
Certified organic and sustainably grown
Trusted company
Cons
Some prefer smaller companies
Doesn't work as well in non-espresso drinks
Conclusion
Any of these picks will make a great addition to your coffee cabinet. If we had to choose, we'd hand you the Coffee Bros Whole Bean Light Roast, for its flavor profile, low acidity and bitterness, ethical sourcing, and antioxidants. It's an excellent all-around choice.
We hope you enjoyed this list– let us know in the comments if you did! And don't forget to share with a fellow coffee lover; you'll be sure to add something new to their collection too.