The Best of Mr. Coffee Iced Tea Makers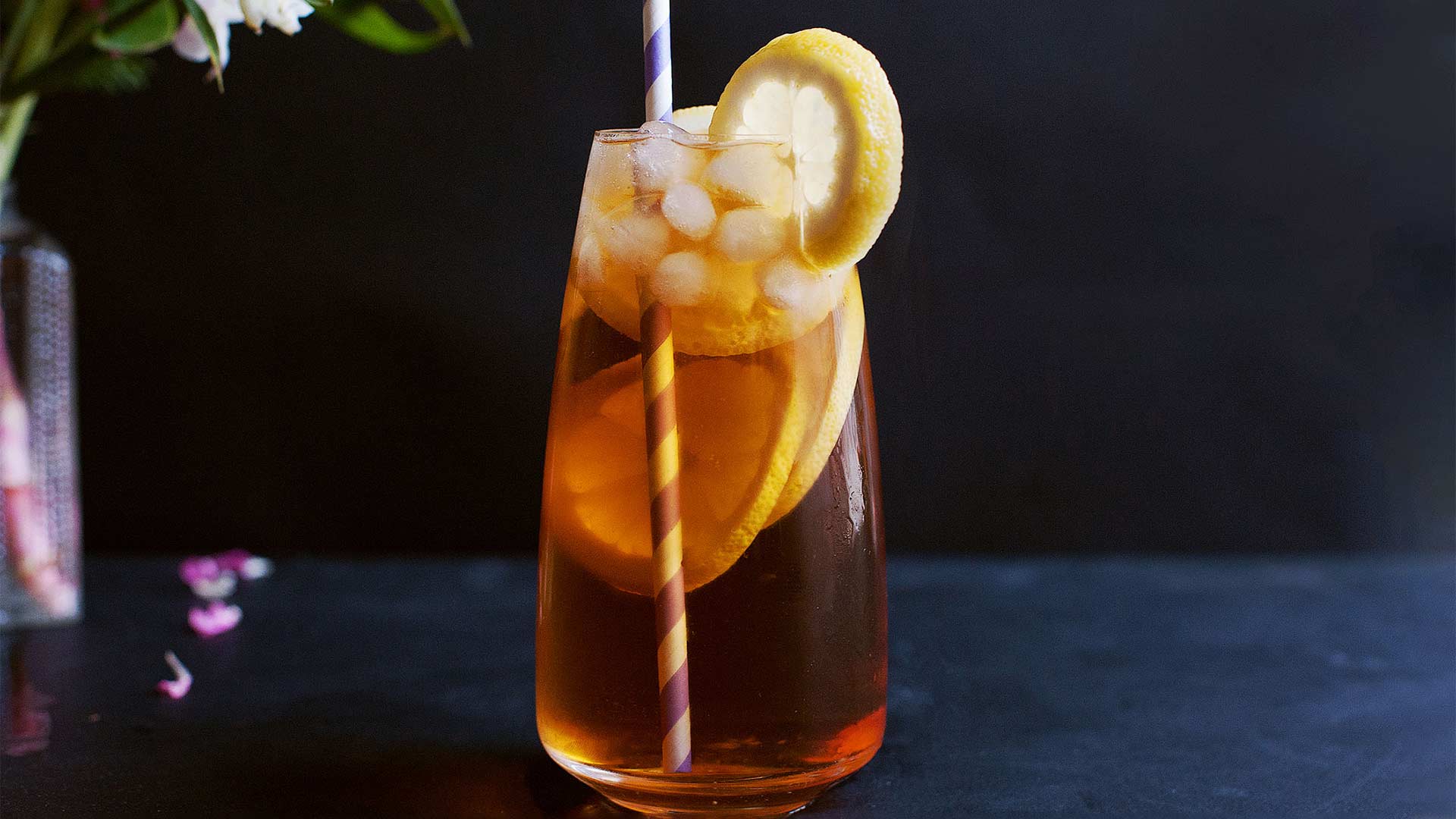 Iced tea is a refreshing beverage with numerous health advantages. It is not only delicious and nourishing, but it can also boost your heart health, reduce stress, and delay the aging process. Mr. Coffee has three different ice-tea makers. We will look at the features of all three; 3-Qt., 2-Qt, and 2-in-1 Ice-tea Brewing System. We will help tea drinkers to learn everything about this brand's ice-tea makers.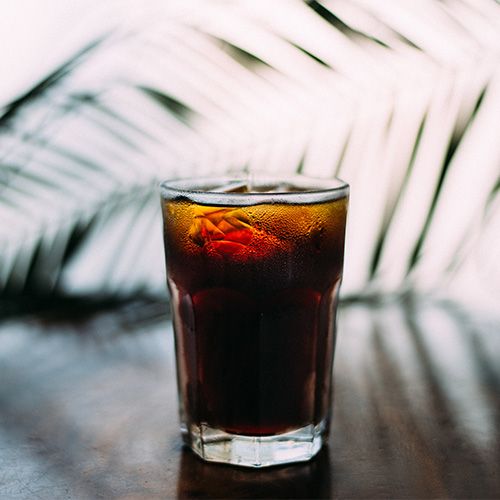 To make cold, refreshing drinks, use coffee grounds, tea bags, or tea leaves to make everything from conventional unsweetened tea to gourmet-infused flavored tea. You can alter the brew strength to your preference with the Brew Strength selector bar. Simply combine water, tea, ice, and flavoring ingredients, and your cold, refreshing beverage will be ready in about 10 minutes. This iced tea and iced coffee maker brewer creates up to 3 quarts, has a dishwasher-safe pitcher, and automatically shuts off when the cycle is over. Save money by skipping the coffee shop and making fresh iced coffee or tea at home. However, make sure to refill the water reservoir on a regular basis.
Specifications
Dimensions: 15 x 9 x 9 inches
Weight: 4.05 pounds
Features
3-quart pitcher capacity makes enough to share with friends and family
Dishwasher-safe pitcher and removable brew basket for an easy clean-up
Can brew using either loose leaf tea or tea bags
Adjust your iced tea to the strength you like with the adjustable brew strength selector
Tea maker automatically shuts off when brewing is complete
Pros
Easy to use
It is quick to brew the tea or coffee
The tea maker wipes clean with a damp cloth
Cons
you can't wash or clean the water reservoir.
The device takes a long time to brew just water
You need to refill the water reservoir
Reviews
Most customers who bought it were happy, stating:
"I absolutely love this! I drink a lot of sweet tea, so I am making a pitcher every day. You take the pitch fill it up to 3 quarts and then dump it in. Put the tea back in the holder above the water. Fill the pitcher with ice to the ice 3 quarts line and then brew. it's very well made and now I prefer to make my own sweet tea than buying it from a store. You can have a mild or strong tea flavor if you wish. The button to brew is on the side."
But some other customers had slight problems with it:
"First, you can't wash or clean the water reservoir. You can clean the pitcher, lid, tea holder but not the main item that holds the water. Makes no sense. Test brews with just water reveal an oily scale and that with three brews and just water. "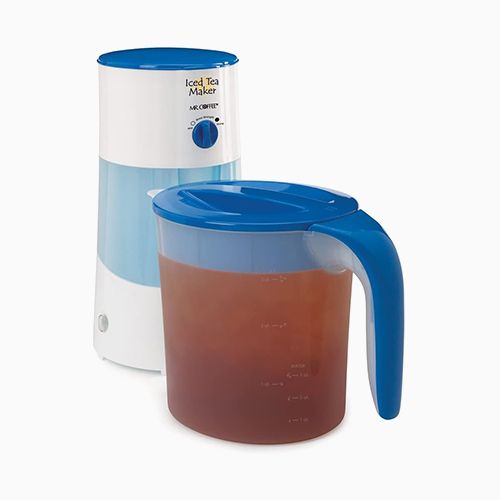 This iced tea & iced coffee maker is designed for those who appreciate true tea and coffee taste iced to perfection. Simply place water in the reservoir and add your favorite tea (either loose or bags) or coffee grounds in the brew basket. Lastly, add ice to the pitcher. You will have fresh iced tea or iced coffee in just minutes.
Specification
Dimensions: 15 x 13 x 12 inches
Weight: 3.1 pounds
Price: $29.29
Features
Brews tea & coffee over ice
Fast brewing cycle, make up to 2 quarts in just minutes
Removable steeping basket for easy cleaning
Auto shut-off after the cycle is complete
Easy to clean pitcher
Pros
This tea maker is very simple to use
The tea is the right brew for most people, but you can easily play with the brew strength
You can even replace your old kettle to make hot tea
Cons
The pitcher isn't as good quality as the tea maker
Reviews
Most of the reviews on the QT 2 were positive, emphasizing its convenience and ease of use.
"We love this ice-tea maker for convenience and it's so easy! I highly recommend this ice-tea maker!"
But take care also, every machine has its downturns, here is what others mentioned as well: "Don't follow the instructions if you want strong tea."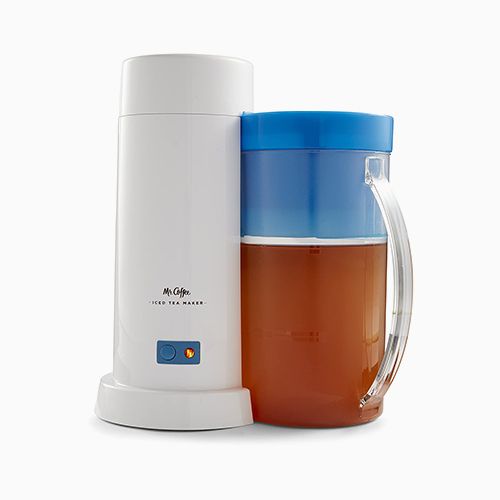 Thanks to its adjustable Brew Strength Selector, this automatic iced tea maker brews tea bags or tea leaves to your preferred strength. Create your own iced tea drinks with your favorite flavors or try one of the 20 Mr. Coffee recipes included. Instead of spending money on pricey cafe drinks, make fresh iced tea at home.
Specifications
Dimensions: 10.5 x 11.4 x 14.8 inches
Weight: 4.16 pounds
Features
900w electric iced tea maker
It comes with a permanent filter basket and glass pitcher
You can add other flavors to the brewing basket
There is a handy recipe book for inspiration
Pros
You can make 2.5-Qt of iced tea in just minutes
Nice water and ice markers on the glass pitcher
The tea is absolutely delicious
Cons
Glass pitcher is a little thin
Conclusion
You must first select whether you want a manual or an electric iced tea machine while shopping for the best iced tea machine. We found that electric machines were superior because of the higher quality of brewed tea and the fact that they are significantly easier to operate. And all three of the machines above were designed by Mr. Coffee to be easy to clean and maintain. Check out the differences and choose the one that best suits your needs.