The Best Coarse Ground Coffee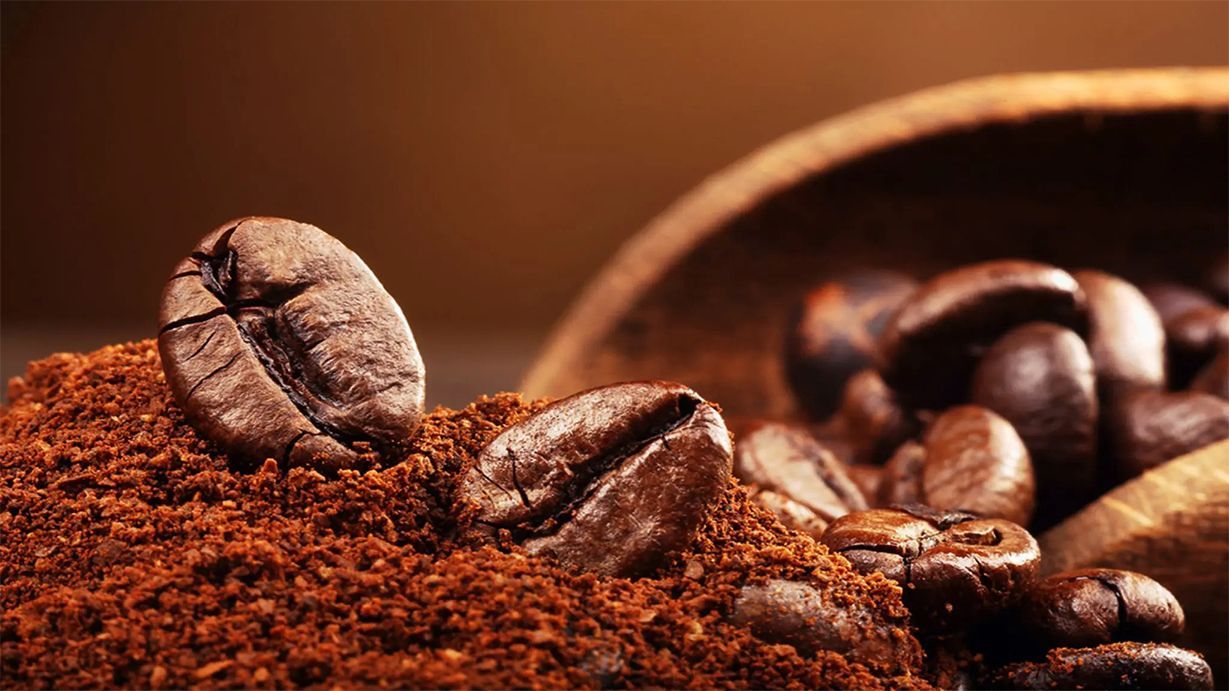 You're here because you know exactly what you want.
You're a coffee connoisseur whose favorite types of coffee just happen to be cold brew and French press, and you know that coarse ground coffee is exactly what you need to be looking for.
If you don't – we'll tell you all about it!
Why Grind Size Is Important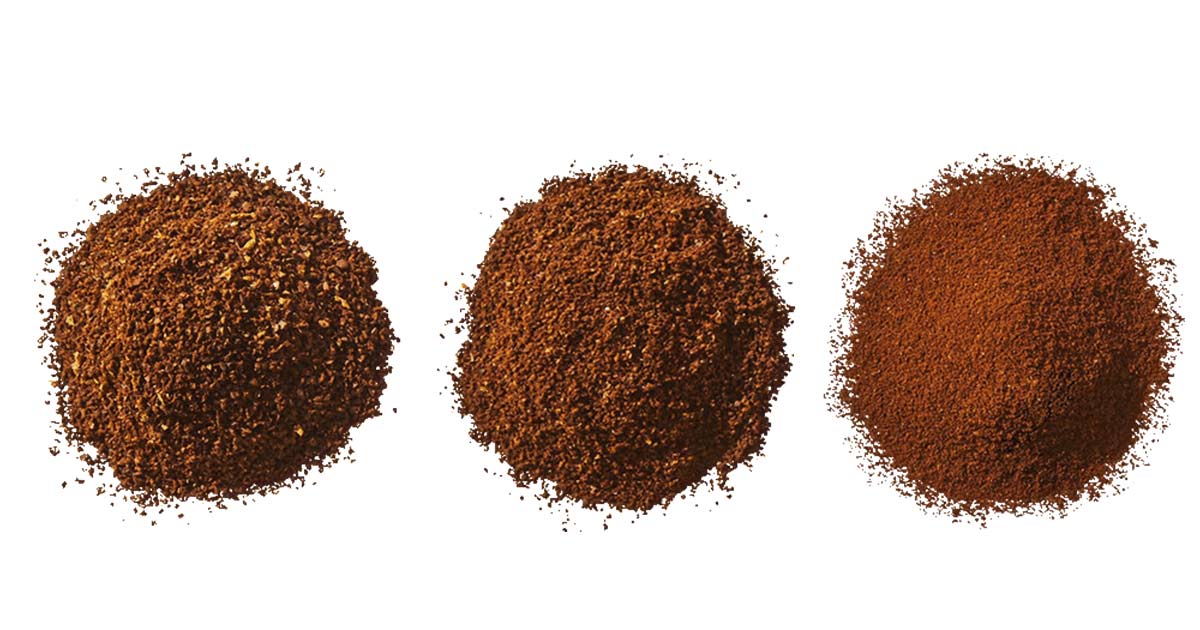 When it comes to coffee grounds, grind size plays a huge role in the texture, flavor, and even caffeine content of your cup of coffee.
This is why different grind sizes yield different results or are used to make different kinds of coffee.
A coarse grind size is perfect for slow extraction and for coffee types that need longer extraction times, such as the cold brew and French press.
This means that the coffee is extracted slowly from the beans to give you a full-bodied flavor profile with low acidity, but without all the bitterness that comes with over-extraction.
You know now how coarse grinds work, so let's take a look at this list we've reviewed of the best coarse coffee on the market today!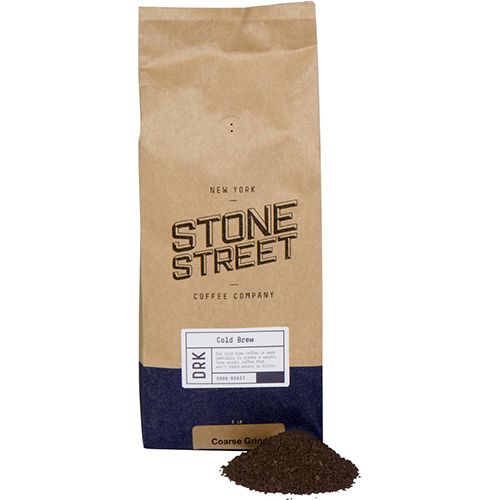 Although this Stone Street line is advertised as cold brew coffee, it performs equally incredibly if you're craving a hot brew too!
Served to you as dark roasted, 100% Arabica Colombian beans, these coffee grounds will have you experience a cup of coffee that is well-balanced yet bold in flavor.
When brewed cold, you'll get a taste that is smooth, low acid, and slightly sweet, with dark chocolate undertones.
Pros
Innovative packaging that preserves flavor and aroma
Ethically sourced
Small batch roasted for freshness
Artisanal
Smooth texture, rich and bold flavor, and sweet aftertaste
Cons
Could be slightly bitter when brewed hot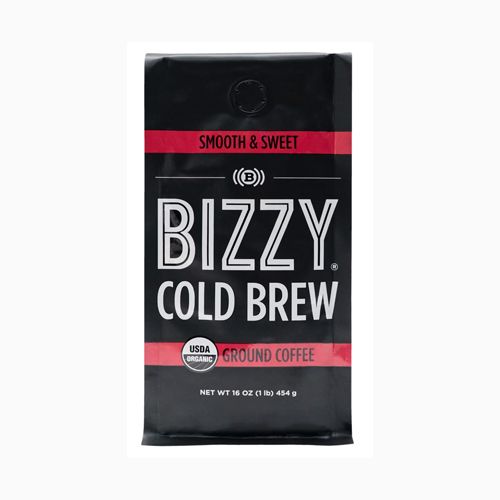 Bizzy's organic coarse ground coffee features a blend of light, medium and dark roast coffee from Guatemala, Peru, and Nicaragua.
It might even make you forget all about single-origin coffee.
The Peruvian part of the blend makes the flavor profile unique: smooth, sweet, and even creamy – with hints of hazelnut and caramel, and a consistent body and enticing aromas.
Pros
USDA organic certified
Strong flavor with no bitterness
Ideal (and perfect) for cold brewing
Cons
Relatively not very sweet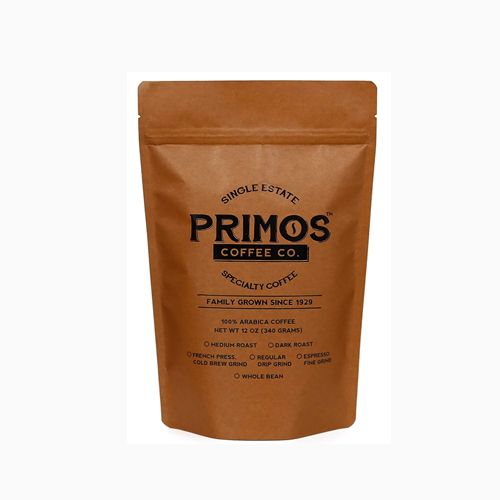 We got you some cold brew perfect picks, but this pick is actually French press specialty.
Primos Coffee Co. is a family-owned business that roast their coffee in small batches.
The result is single-origin, medium roasted coffee sourced from Nicaragua that enjoys incredibly consistency in grind size, taste, and quality.
The flavor profile is well-balanced, with a low acidity medium body and undertones of citrus and fruit.
The flavor is a bit mild, so it would be your perfect choice if you don't like intense coffee all that much.
Pros
Ideal for French press
Hand-picked and sun-dried
Smooth, consistent body
Sweet with a citrusy aftertaste
Low acid
Cons
It could be too mild for some coffee drinkers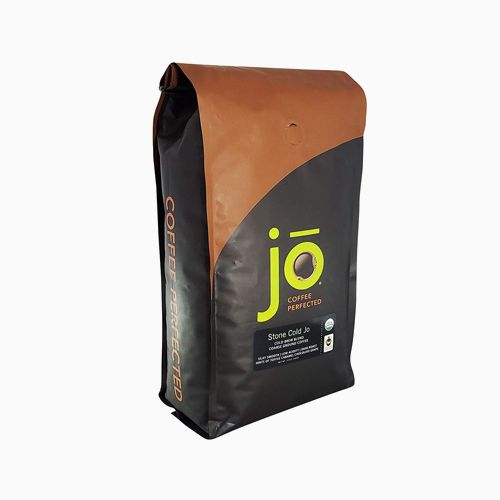 Everything about this Stone Cold Jo coffee is exciting: it has a silky texture with a punchy yet well-rounded taste and notes of grape, chocolate, caramel, and toffee.
They're both USDA organic and Fair Trade certified, and they source their beans from the top producers of Arabica coffee worldwide.
Pros
Low acid dark roast
Packed with more antioxidants
Smooth in texture and bold in flavor in both cold and hot brew
Cons
Weaker and less robust than a typical dark roast
Coffee origin not disclosed on the package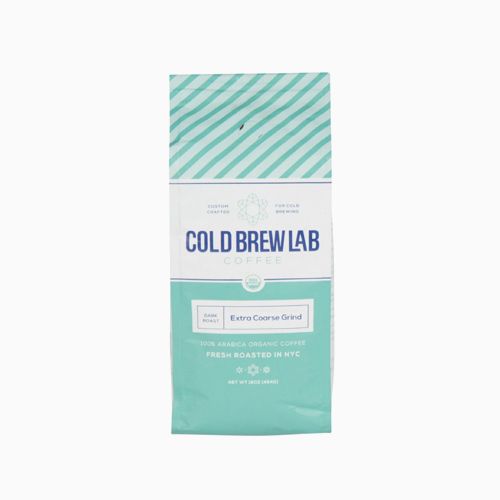 Grinded to extra coarse perfection for cold brewing purposes, the Cold Brew Lab organic coarse ground coffee will give you a good balance of both taste and strength.
This single-origin coffee uses beans from Colombia, but it also boasts a specialty-grade blend of both medium and dark roasts.
This means you'll get a cup of coffee that's full-bodied, well-rounded, and smooth with no bitterness.
Pros
Low acid
Bold yet smooth
USDA organic certified
Perfect for cold brew
Cons
Conclusion
Although coarse ground coffee is perfect for both cold and hot brewing, we've included some coffee brands on this list that specialize in either so it's easier for you to pick!
Whether it's a refreshing glass of cold brew or a hot, cozy cup of French press, we hope this list got you closer to brewing your next perfect cup of coffee.