The Best 3 Coffee Makers with Grinders in 2021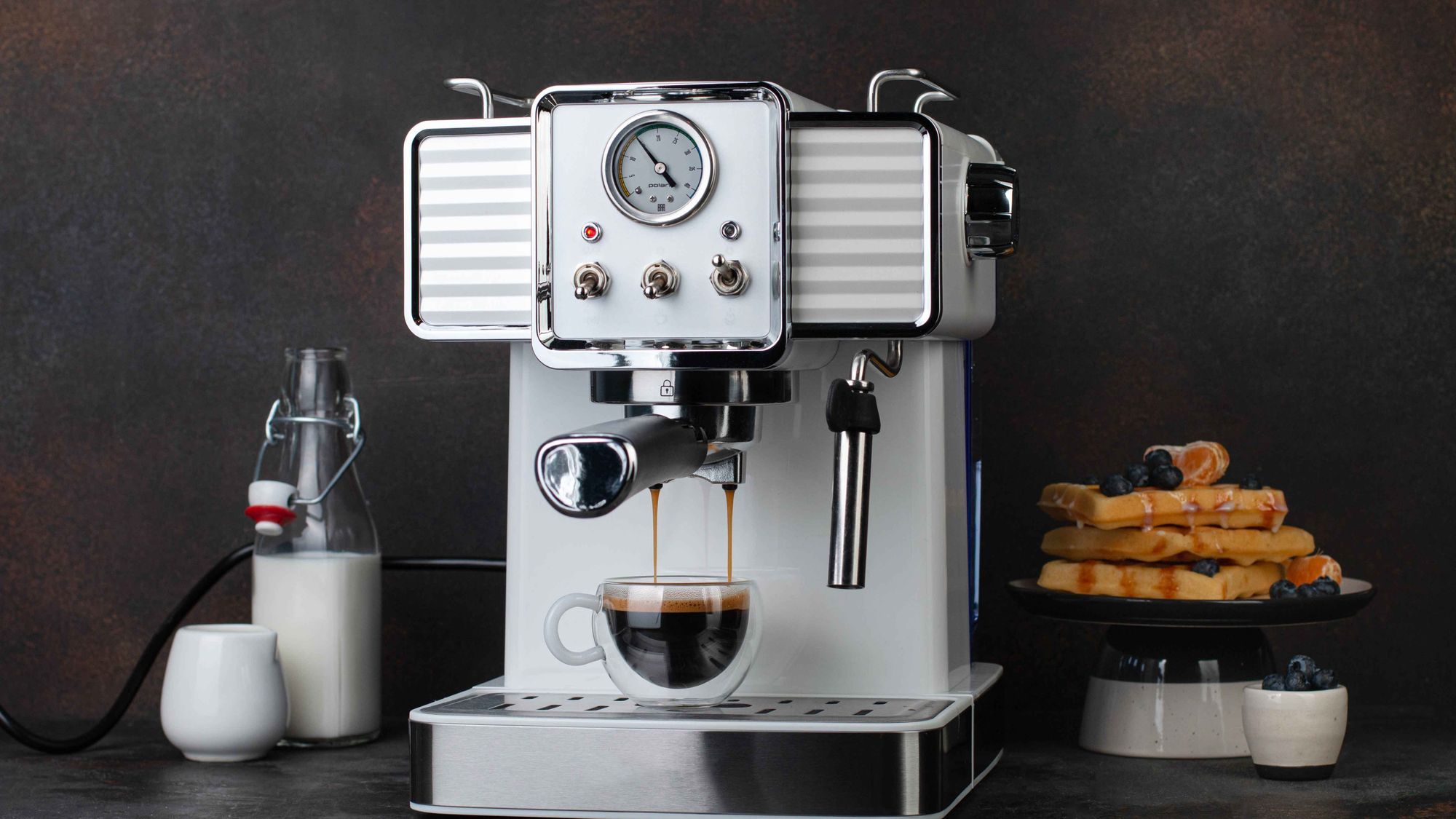 Many coffee drinkers consider their morning beverage as an unbreakable ritual. Coffee enthusiasts put a lot of thought into the process before they can take a single sip, from carefully selecting the coffee beans themselves to operating the sophisticated equipment that brings this delicious drink to life. In this post, we've compiled the opinions of a number of coffee lovers to present you with the top three coffee makers with grinders of 2021.
Breville's Grind Control is the first household coffee maker with an adjustable grinder and calibration function, allowing you to grind before brewing and modify the grind size and coffee volume to your preferences.
Even the most prestigious coffee enthusiasts have fallen in love with the device's capabilities since it is practical, stylish, and professional. According to one of the reviewers, "you're certain to obtain a great grind every time, regardless of what kind of grind you desire" with the purchase of this coffee grinder. However, keep in mind that it is taller than most other grinders in the market.
Specifications
Dimensions: 12.5 x 8.5 x 16.3 inches
Weight: 16 pounds
Price: $200
Features
Programmable Auto Start
Removable Drip Tray
LCD Screen
Temperature Control
Single Serve Options
Thermal Carafe
Pros
Features a stainless steel flat burr coffee grinder
Programmable auto-start feature
Large 60 oz brew capacity and carafe
Cons
• Requires regular cleaning for smooth operation
• Grinder can't be used for other applications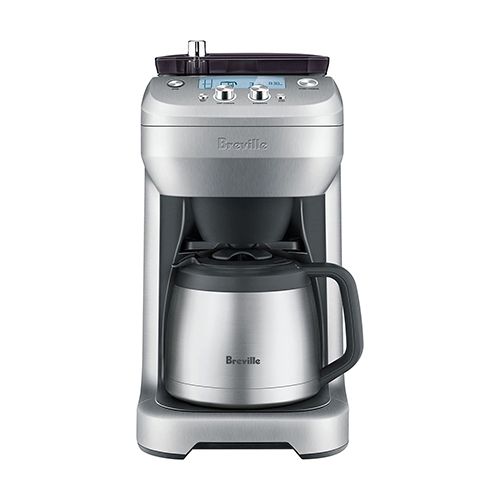 This coffee maker offers a variety of unique and innovative coffee art. Coffee is one of our day's most cherished and necessary beverages. You may make a mild or a strong cup of coffee in the same way. It offers a quick touch panel with a variety of settings for customizing your device. This model includes a bronze tone permanent filter, which eliminates the need for unnecessary paper filters. But pay attention that it is large in size, so it becomes a tedious task to find the proper place for it.
Specifications
• Dimensions: 10 x 13.5 x 15.5 inches
• Weight: 9.50 pounds
• Price: $69.99
Features
Quick & Easy to Grind Brew Fresh Coffee
Grinder Off Option
Brew Strength Selector
Sneak-A-Cup® Feature
24 Hour Quick Touch™ Programming
Nonstick "Keep Hot" Carafe Plate
Glass Duralife™ Carafe
2 Year Limited Warranty
Pros
A decent design
Easy-to-use and convenient
Fresh coffee with an in-built grinder (which works quite neatly!)
Ability to add a kick to coffee with strength control
Wake up to the fresh brew with 24-hour programmability
Affordable price
Cons
Louder than other drip coffee makers (due to grinder)
Non-removable water reservoir
Made primarily with plastic
Might contain BPA materials (the manufacturer cannot confirm BPA-free status)
Fragile carafe that's difficult to replace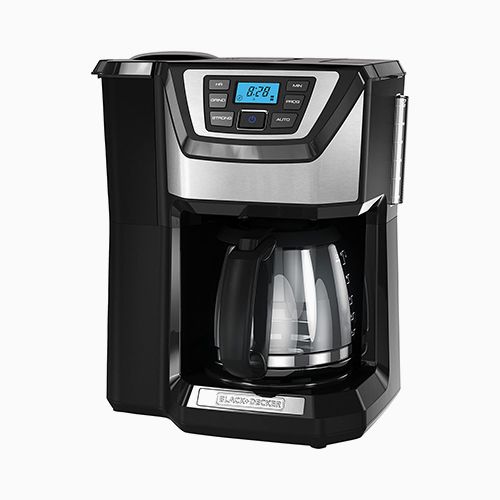 If you have a large family, you may be familiar with the difficulties of sharing a single coffee machine. This can be difficult if you have a different coffee preference or if the capacity isn't great enough to accommodate numerous coffee lovers. Because it includes both a 12-cup glass carafe and single servings, the Cuisinart Coffee Center Grind & Brew Plus is great for big households.
Other members of the household can use the single-serve brew chamber on the right side of the appliance to brew one cup at a time while the pot is brewing. The water reservoir holds up to 40 ounces, and cup sizes of 8, 10, and 12 ounces can be selected, while the carafe side has a built-in blade grinder, the single-serve side is compatible with coffee pods. But this big size needs regular cleaning, so you need to keep good eye on it.
Specifications
Dimensions: 10.75 x 11.73 x 15.93 inches
Weight: 16 pounds
Price: $229.95
Features
12-Cup Carafe and Single Serve
Carafe:
Grind & Brew with blade grinding system automatically grinds whole beans before brewing
Separate 64oz water reservoir
Fully Automatic with 24-hour programmability, auto-off (0–4 hours), brew strength control, self clean
Permanent gold tone filter
Single Serve:
Brew Sizes: 8 oz., 10 oz. and 12 oz.
• Compatible with any single-cup pod, including Keurig's K-Cup® and Cuisinart HomeBarista™ (not included with machine)
Separate 40oz water reservoir
Removable Drip Tray
Limited 3-year warranty
Pros
Serves large number of people with different tastes
Automatically grinds whole beans before brewing
Fully Automatic with 24-hour programmability
Brew strength control
Self clean
Permanent gold tone filter
Cons
It leaks sometimes
Needs regular cleaning