The 9 Best Coffee Beans In the World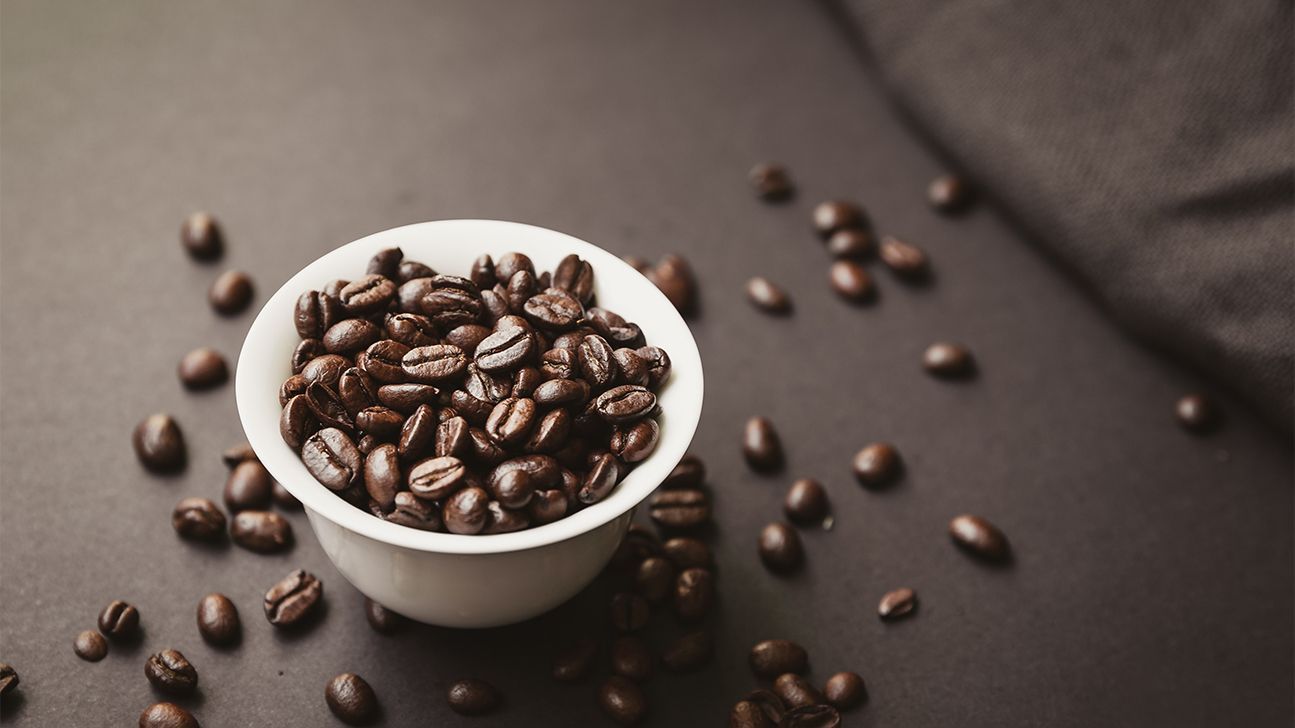 Finding the best coffee beans is rather an onus task due to the onslaught of available coffee beans. We'll discuss what exactly you should be looking for in your new bag of beans and what people are saying about them.
Whether you're into dark, light, medium, or extreme caffeine beans, we'll find the right choice for you…
A rather neglected form of the coffee bean, the light roast bean is chock full of light and fruity flavors to offer a more fragrant cup of coffee than you may be used to.
Our top pick for the light roast bean is the Real Good Coffee Breakfast Blend which offers the lightness and tart flavor classic to the light roast bean along with notes of cream and milk chocolate.
Price: $0.78 per ounce
Acidity: Low
Flavor: Brown sugar, wine, and cherries
This sustainable coffee brand's top-notch light roast will go incredibly with your morning routine.
It will come as no surprise to most that Volcania's fabulous selection of coffee beans will appear multiple times on our count of the 9 Best Coffees In The World. Volcania's Sumatra Mandheling Coffee Beans offer notes of brown sugar, fruits, and wine with a great combination of rich, earthy, and vibrant tones that will be sure to set your morning off to a great start.
Price: $1.25 per ounce
Acidity: Low
Flavor: Toffee, lemongrass, and dried fruit
Volcania is another great brand offering fair trade certification along with a pesticide and chemical-free production process.
Who doesn't love the rich and intense flavor that one gets from an excellent dark roasted bean?
Likely someone who hasn't tried one at its best. The poorly selected and roasted beans will give you a rather rancid and burnt flavor that leaves very much to be desired but the right one will read more hot chocolate than burnt tar.
Our top pick for dark roast beans is quite easily Lifeboost's Dark Roast variety thanks to its smooth, rich, and surprisingly complex flavor profile.
Lifeboost takes extra care in ensuring that flavor is at the center of every processing stage in picking and developing their beans for usage. Acid and impurities are carefully considered and controlled to bring you the ultimate dark roast cup of coffee.
Price: $2.92
Acidity: Low
Flavor: Burnt sugar, full-bodied and smooth
If you're looking for a more in-depth review of the many great dark roast beans check out our article on The Best Dark Roast Coffee Bean here.
Love the taste of coffee but aren't too interested in the potential caffeine jitters? Then look no further than our decaf coffee pick - Lifeboost Decaf Coffee.
This decaf coffee rivals any great caffeinated bean on the market thanks to that quintessential Lifeboost taste shining through. The cup of coffee you make with these beans will be every bit as rich and smooth as any other Lifeboost bean so you know it's going to be a great cuppa.
Price: $2.92
Acidity: Low
Flavor: Smooth and balanced with notes of chocolate, cherry, and caramel
For those that aren't a fan of the bitter acidic taste that you can often get from coffee then it's best to look for a low acid variety of which there are many. For a more in-depth look into low acid coffee beans then have a look at our dedicated article on the topic here.
Lifeboost's Coffee is distinctly low acid so you can't go wrong with any of their beans on offer but our personal favourite of the bunch is the classic variety.
Price: $2.91 per ounce
Acidity: Low (pH of 6 and higher)
Flavor: Classically smooth with intensities and tones that vary depending on roasting
Lifeboost's Medium Roast offers the best of what a dark and light roast has to offer along with being an exceptionally healthy and stomach-friendly coffee making this our best overall coffee pick. This fair trade and smooth coffee will have you wanting to push your caffeine capacity thanks to the notes of chocolate and caramel with a slightly fragrant after taste.
The never bitter flavor of this coffee blends so well to being drunk plain although creamer does compliment the smoothness of these beans.
Price: $2.91 per ounce
Acidity: Low
Flavor: Chocolate and Caramel
Water Avenue's Guatemala Volcan De Acatenango offers the quintessential Central American warm and smooth, bitterless flavors perfectly. Although these beans didn't nab our top spot they come heavily recommended due to their careful production process that results in the warmest of flavors.
Water Avenue carefully considers their community impact when gathering their beans for sale, meaning that you can rest assured that you're spending your money in the most ethical way.
Price: $1.34 per ounce
Acidity: Low Acidity
Flavor: Vanilla, Apricot, and Cashew
Grounds and Hounds is a coffee company that offers more to the community and coffee growers than near every bean on the market. Ground and Hounds not only make an excellent array of coffee beans but they are a committed fair trade company that donates 20% of its profits to animal welfare organizations.
A particular favorite of ours is Grounds and Hounds Dark Roast bean that boasts warming vanilla and nutmeg flavor combination.
Price: $1.25 per ounce
Acidity: Low
Flavor: Vanilla, Cocoa, and Nutmeg
So, if you like your morning coffee with a side of community action, then look no further than Grounds and Hounds excellent selection of coffee beans.
A common misconception is that there is a distinct kind of espresso bean when really an espresso bean is simply a deeply roasted standard coffee bean that's best utilized when finely ground.
Our pick for the best coffee bean for espresso is Lifeboost's specially formulated Espresso Coffee which offers their darkest roast for that rich and intense flavor that's essential for a great cup of espresso.
Price: $2.91 per ounce
Acidity: Low
Flavor: Intense and Chocolate-Forward
Conclusion
Finding the best bean is really dependent on what you like about coffee and what you want to do with it. The coffee market is near unparalleled in its saturation so we hope that offering our top picks for each of these categories can help you choose the ultimate bean for you.