The 9 Best Coffee Beans For Espresso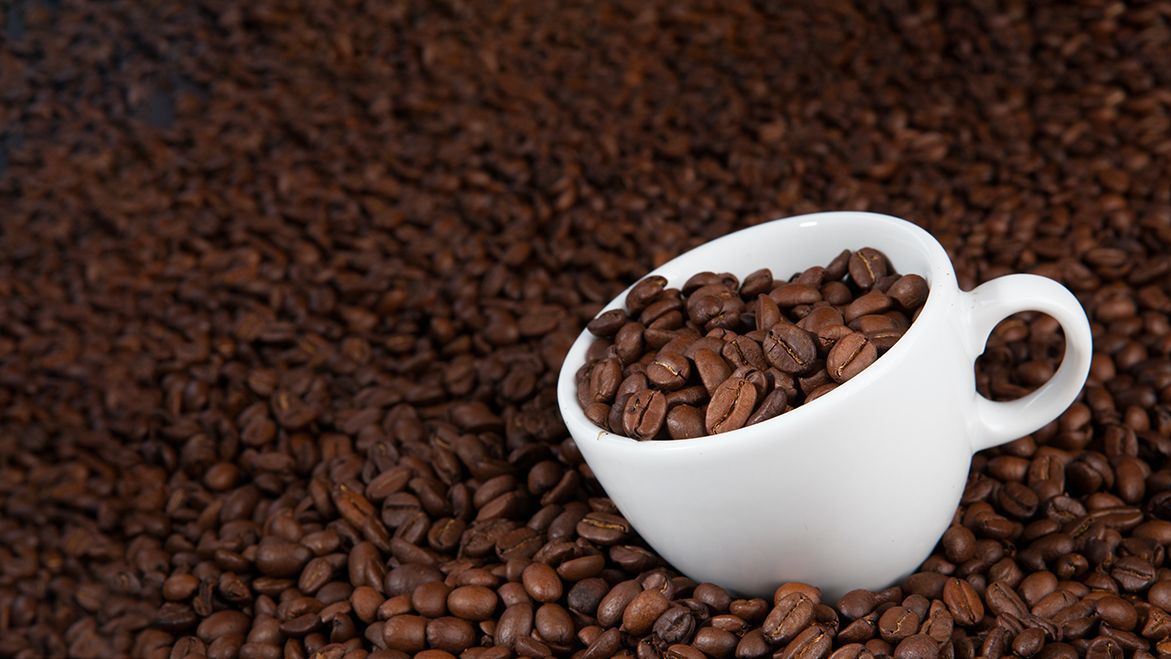 There's no question about it- nothing beats a piping hot cup of espresso in the morning.
Whether you're a latte, cappuccino, flat white, or a shot of espresso type of person, there's no denying that morning pick me up in the form of the freshly brewed espresso is an excellent start to the day.
In order to help you level up your espresso game, we've compiled a list of the 9 best coffee beans for espresso. Read on to find your new favorite brew!
This is Stumptown's most popular blend. With notes of citrus and dark chocolate and a blend of classic Latin American and African flavors, this is a great starting point for our list. A medium roast, this blend works for espresso as well as other brewing methods.
Stumptown is a sustainable company, that prides itself on making lasting contributions to the environment, so you'll rest assured knowing your morning cup of joe is an ethical one.
Pros
Medium roast works for other brewing methods too
Sustainable
Cons
Users report difficulty ordering on Amazon.com
Onyx Coffee is freshly roasted 24 hours before it's shipped, so you can be sure your batch will arrive fresh. This is a very traditional coffee blend, good for a basic, but well-rounded cup of coffee.
While their blends are normally lightly roasted, this is more of a medium roast, with notes of chocolate and molasses.
The flavors are not overpowering, so this is a great choice for a shot of espresso or a drink light on milk, like a flat white. It may not be strong enough for a latte or cappuccino, however.
Pros
Perfect as a go-to espresso
Freshly roasted
Cons
Not strong enough for very milky drinks
This is a brand that you're sure to recognize from the shelves of a coffee shop or any coffee connoisseur's kitchen. While it's not going to win rave reviews for the most refined coffee palate, it's a great starting point into the espresso world. And the quality is undeniable- the coffee is packed in a pressurized air-free can that ensures freshness and flavor preservation.
This classic blend is a medium roast with notes of caramel and dark chocolate.
Pros
A great basic and accessible espresso
Guaranteed Freshness
Cons
Won't impress the most refined palate
This Brazilian medium roast is full-bodied and mildly acidic. It's a single source roast, meaning that its beans come only from the region of Bahia in Brazil. This allows you to fully immerse yourself in the flavors from that region.
This multiple award-winning coffee has hints of golden raisin, nougat, and citrus zest. It is roasted fresh on order.
Pros
Roasted fresh
Single source bean allows you to immerse yourself in the region's flavors
Cons
Users report unpleasant taste in milky drinks, better for espresso shots
Death Wish Coffee is our first dark roast on the list and one of the darkest coffees you can find. Hailed as the "strongest coffee in the world", this brew is sure to get you an invigorating cup of espresso.
It has a global, robust flavor blend with hints of cherry and dark chocolate. Its beans are globally sourced, and certified fair trade, and organic. If you like your coffee strong, this is the roast for you.
Pros
Produces a strong cup of coffee
Fairtrade and organic
Cons
May be too strong for some palates, the strength of the beans can overpower the flavor
This is another great roast for espresso. It has substantial caffeine, like the Death Wish blend, but a subtle flavor palate. A medium-dark roast with medium acidity and a crisp, sweet finish, these beans are excellent for those who need a strong morning pick me up without too bold of a taste.
Like the other beans on this list, Koffee Kult freshly packs their ethically sourced and organic beans.
Pros
High caffeine but the palatable flavor
Cons
Doesn't pack as much of a punch as a dark roast
Lavazza is another staple espresso maker that you'll find on coffee shop shelves globally, so you can take the guesswork out of choosing an artisanal brand off the shelves. This is a mild and creamy medium roast espresso, with notes of hazelnut and brown sugar. It produces a later taste than many of the blends on this list and would compliment milky drinks well.
The blend has a medium-high acidity and lower caffeine content. You can also rest assured knowing the beans are nitrogen packed to ensure freshness.
Pros
Well known brand
Goes well in milky drinks
Cons
Lower caffeine and lighter taste may not suit some palates
As the name alludes to, this single-origin coffee is farm fresh, packaged, and shipped directly from a family farm to your door. You really can't find anything fresher than that!
These beans are quite pricey, but the tradeoff is good. In return for paying a bit extra, you get an herbicide and pesticide-free roast with hints of almond and vanilla, and a little spice. This is a medium roast, so you can be sure you'll be getting as much flavor over kick as possible.
Pros
Cons
Our final pick on this list is a traditional dark roast for espresso. This blend combines Central American, South American, Ethiopian, and Indonesian grown beans to create a coffee with a strong kick, just what you look to your morning cup of espresso for.
You'll get an array of flavors in this mix, from milk chocolate and caramel to berry. This is a potent blend, and it stands nicely on its own as well as in a latte or cappuccino. You really can't go wrong with this roast, though if you're looking for one or two more concentrated flavors rather than a blend, you're best to look somewhere else.
Pros
Dark enough to have a kick but also mixes well with milk
Sustainable sourcing
Cons
Array of flavors can be too much for some drinkers
Conclusion
We hope you've enjoyed this roundup up of the 9 best coffee beans for espresso. With these recommendations in mind, you'll be sure to start your day off on the right foot with a great cup of espresso.
Let us know what you think about this list in the comments below, and don't forget to share this article with all your espresso-loving friends too.