Nespresso vs Keurig: The better pod brewer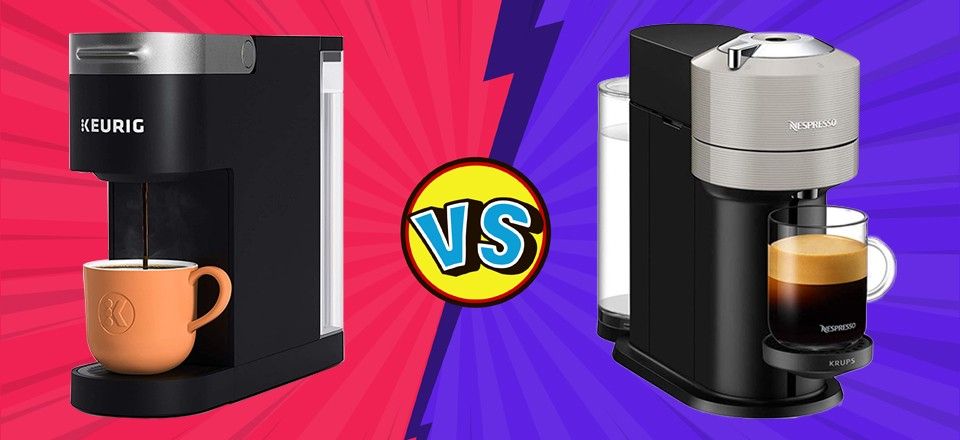 Are you looking to buy your first pod brewer? As pod brewing grows to become the new staple for household coffee drinkers, the competition amongst top brands have become quite intense. This can make it quite time consuming for a customer to select their suitable brewer. Don't you worry – in this article I have put together two pod brewer powerhouses, Nespresso and Keurig, and their key points to help you figure out which one them will get a spot on your kitchen counter.
Let's start with the Machines…
There are several pod brewing machines offered by both the brands (a lot more by Keurig). Since the market is quite saturated, with consumers having a large variety of coffee needs, the brands have spread themselves across brewing machines by price and type of coffee it can produce.
Most Keurig machines range between $80 to $160 dollars depending on the type of coffee you are looking for. Nespresso has machines can start from $125, but their regular to higher end ones start from $200 – making up through their frothier coffees.
For the sake of this article, I have selected two machines that is fair to be pit against each other.
Nespresso Citiz Espresso Machine by Delonghi (aka CitiZ)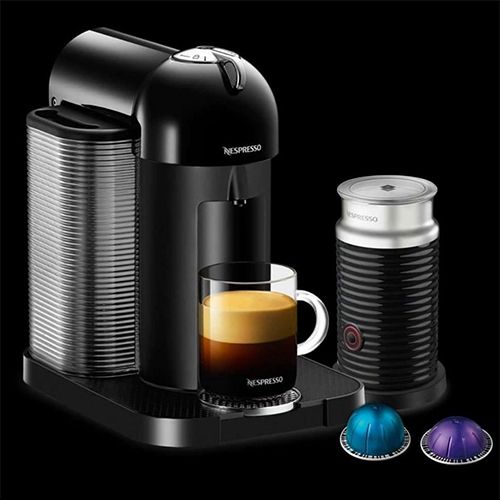 Winner of red dot design award, has a very stylish and sleek design
32 oz removable water tank
Holds 11 pod's at a time
Adjustable auto-off feature
Two buttons preprogrammed for espresso
Single button can be programmed for your own need (including ristretto)
Optional Aeroccino milk frother feature available – if you prefer milky lattes
Made with stainless steel components, durable and expected to run well for years
Kuerig K5755 Programmable K-cup Coffee maker (aka K575)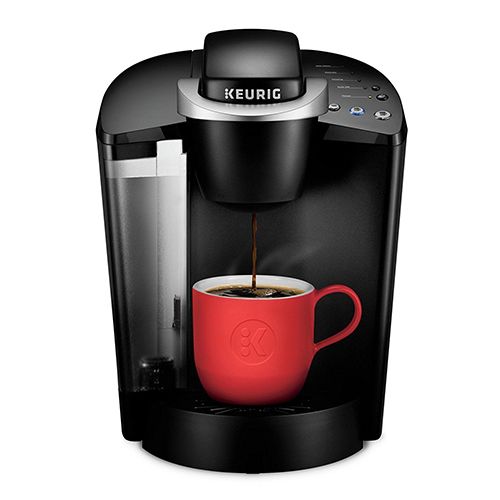 Has a more utility design, nothing fancy
80 oz removable water tank (one of the largest on the market)
Has an LCD programming screen
Customizable size and strength options
Big and heavier design, would require more space on the counter top
Optional Carafe available – can help you make larger brews
Made of plastic, meaning it has a shorter lifespan
How do they brew?
The Keurig machine, similar to the rest of its brand products, adopts a simple approach of pressure brewing. The coffee gets squeezed out by pressure after punching two holes in the center and the bottom on the k-cups. The whole process takes about a minute of brewing time to produce an eight-ounce or ten-ounce cup of coffee.
On the other hand, the Nespresso machine uses and advanced centri-fusion technology for its brewing. It punches each capsule in the center and around the edges with water and is spun around at 7000 rpm. After which the liquid is pressed out of the twenty plus opening on the edges.
Above all, Nespresso machines take care in the time and temperature to produce the right quality coffee. They have a barcode scanning technology so the machine computes the right temperature and time to use for each brewing. Their approach creates a thin layer of crema on top of the cup, further enhancing the aroma and taste.
Comparing the Pods
Keurig has a massive range of K-cup pd options. With more than 400 beverage varieties in partnership with over 60 brands there isn't a beverage under the sky that isn't offered. These include coffee, hot chocolate, tea, lemonade and fruity drinks – choices that can be especially attractive if you have children in the family. Additionally, they have a reusable K-cup filter where you can create your own personalized concoction and run it through the Keurig brewer if you wish.
However, Nespresso has only 14 different types of coffee options at the moment. Due to their bar-code scanning technology, it is not possible to insert your own or other external pods. Although this may seem like a disadvantage, it goes with Nespresso's brand of aiming to please true coffee connoisseurs by focusing on offering high quality of coffee.
Cost
One of the main reasons to opt for in-home brewing is to save on the daily $3 to $5 drop at a coffee shop. Although you will be saving more with any home brewing machine over time, Keurig's K-cup pods are less expensive –
Keurig K-cup pods – $0.35 to $0.65
Nespresso pods - $0.90 to $1.35
Nespresso has a larger pod size compared Keurig's, but Keurig also gives you the option of brewing your own ground coffee with its reusable filter. Discounting your one time machine expense, on average you would be spending about $15 a month with K-cup, against a double $30 a month with a Nespresso capsule.
Warranty and Reliability
Nespresso machines are manufactured in Switzerland and come with a staggering 2-year warranty on all their devices. The Swiss precision and quality are clearly visible through the thick plastic with metallic-plated exteriors on the machines. This explains why many consumers still rave about the longevity of their Nespresso machines.
The Keurig machines are manufactured in China and come with a reduced 1-year warranty on all their devices. You kind of get what you pay for, with the lighter plastic material. The device is not as dense, heavy or sturdy as the Nespresso machine.
Environmental Footprint
The overall impact of production, transportation and disposable for a one-time coffee cup use is definitely not good for the environment. When there are alternative sustainable means for one to derive their coffee pleasure, producing and offering single-serve coffee pods can be considered careless and economically motivated decision by such large companies.
That being said, there are some steps taken by these companies to help their pods become more eco-friendly. Both the companies have promised and are currently phasing into recycling their pods.
Nespresso have created their recycling program where you can return their capsules at specific locations. Meanwhile Keurig have changed materials for the pods to be disposed in your regular recyclable.
Conclusion
Really the final decision comes down to the cost versus performance. Nespresso offers a more premium machine which emphasis on quality of coffee, where as Kuerig's machines are cheaper and provide a wide range of beverage choices that are cheaper when operating daily.
If you are clear on your choice, I would urge you to further look into the chosen brands machine catalogue to find the brewing machine best suitable to your ideal cup of coffee!