Best Pour Over Coffee Maker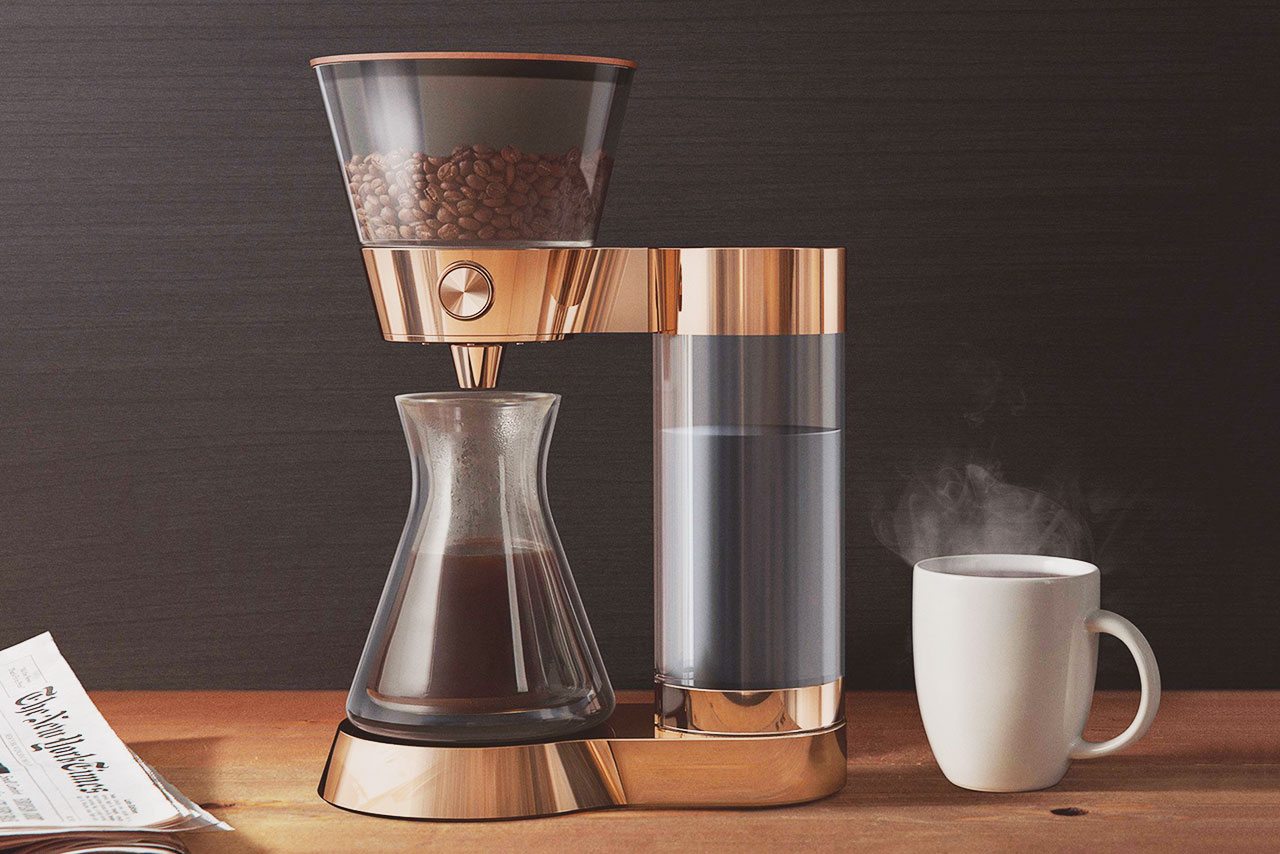 Manual brewers have become more of a commonplace all over the coffee world – be it cafes, restaurants, or your friend's kitchen counter, odds are you have seen at least one recently. The explosion in popularity for pour over coffee has brought forth a whole host of brewers. With the large range of products, both new designs as well as time- tested classics, this article can help you land upon a brewer that best fits you.
What is Pour Over Coffee?
Commonly used in Europe in the 1900s, and now finding a resurrection, the pour over method essentially involves pouring hot water through a filter containing coffee grounds. The water coffee flows down the filter, leaving behind mug. The pour over sets itself apart from other methods, as you are hand pouring the water over coffee.
This method accentuated intricate subtle coffee flavors when compared to alternative brewing styles. It allows you to be more involved in the coffee making process, enhancing the entire coffee drinking experience. Additionally, it allows you to calibrate your coffee ingredients to your specific taste.
What Do You Require?
Before you begin, you will need to gather a few instruments:
The Brewing Device – Top 5 are discussed in the next section
Filters – Whether it is paper or cloth, bleached or unbleached, you want to get the filter that best fits the specific brewing device contraption
Scales – Important if you are looking to make a consistent good coffee. The scales are used to measure the coffee beans and water. It can help recreate or tweak your coffee for better results
Kettles – From electric, stove-top or batch water heater, you want to choose a kettle that allows to keep water at a stable temperature for consistent coffee extraction
The Top 5 Brewing Devices:
1. The Hario V60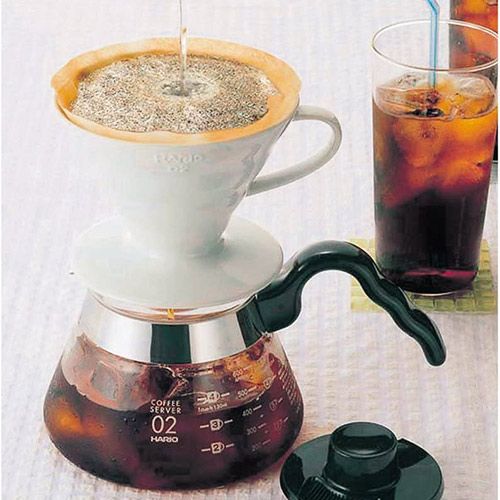 The Hario V60 has a simple design which achieves an amazing cup of drip coffee, while allowing you to perfect your technique. It meant for patient and serious know-how coffee aficionados as its not an easy device to master.
It is relatively inexpensive and comes in a range of design options. If you are looking to grow your coffee competence and expertise, this brewer might just the device for you.
Pros:
Come with a ride range of product options – single cup brewing with 01 to six cup brewing with 03
The upgraded design allows for an improved airflow
Completely open-source coffee brewer
Cons:
Has a very steep learning curve – will require you to commit time before mastering it
Needs patience and absolute attention throughout the entire brewing process
With steady patience, practice and right tools you can make coffee better than coffee shop with this device. It is the ultimate tool for craft coffee, placing you in charge to change and perfect every step of the process.
Price: $20.93
2. The Kalita Wave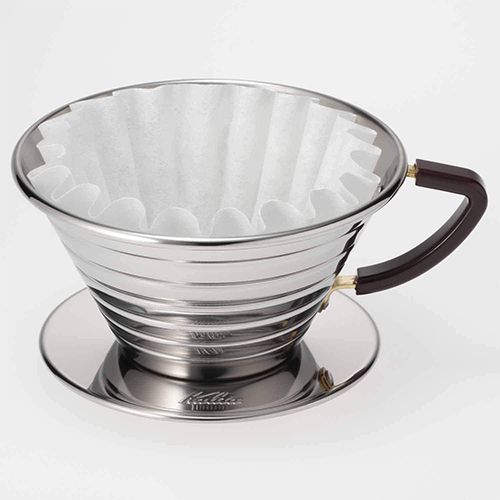 Although 'the wave' seems like a common pout over dripper, it has a lot more going on that doesn't meet the eye. It simplifies the overall coffee proves through its flat, three holed bottom which restricts water flow. This feature generates a slightly more concentrated cup of coffee when compared to other drippers.
Additionally, the wave's ridged filter holds the slurry away from the dripper's wall allowing air to balance the water flow, and keep the brew warm (acting as an insulator).
Pros:
Very easy and convenient to use
Gives a stringer coffee concentrate compared to other brewers
Visually attractive to leave on your kitchen/dinning counter
Cons:
The filter is a little delicate and can get ruined easily
Not much flexibility to coffee grind size
If you are somewhere in-between amateur and master for your coffee needs, the Kalita wave could be the one. It doesn't require much practice to get proficient allowing a straightforward experience.
Price: $34.92
3. Bee House Ceramic Dripper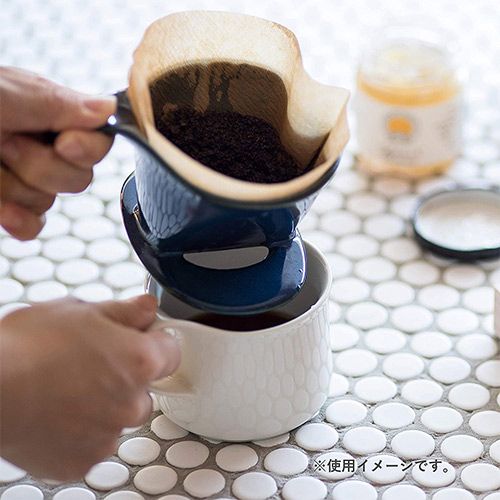 The Bee house is probably the simplest devices to use on the market. It features a flat bottom attached to steep walls in a wedge-like shape that helps control the hot water flow. This allows for the pressure to be alleviated during your pouring technique.
Pros:
Simple design is effective and looks good for display
Always produces predictable and consistent coffee
Flat bottom allows less emphasis on your pouring technique
Cons:
The ceramic material is quite fragile – not ideal for traveling
Doesn't allow much pour flexibility as other brewers
The Bee house allows you to learn to pour coffee in the matter of minutes. It is ideal if you are not looking to take charge of the pouring and instead focus on other important factors like grind size and water temperature.
Price: $28.00
4. Chemex Coffee maker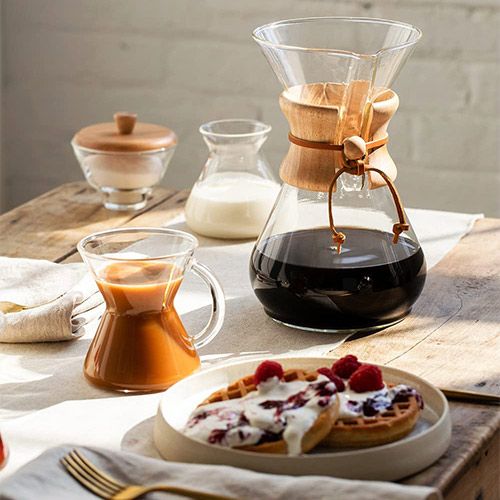 The Chemex pour coffee maker is recognized across the world. It checks off both the boxed, both in terms of its aesthetic (being visually beautiful) and its performance to produce high quality coffee. It satisfies just about any appetite as it comes in a wide range of size options and are split into its two categories: All-Glass Chemex Handblown and Chemex classic series.
Once you select on a the right medium-coarse ground coffee, the Chemex can help you enjoy a truly special cup of coffee.
Pros:
Tried and tested product, been around for a long time
Available in different cup sizes, from 3 to 10 cups
Brews a clean and rich coffee
Cons:
The Borosilicate glass is can shatter, delicate
Doesn't keep the coffee hot during the process
Its filters are proprietary, and are only available in selected stores
It takes a little learning and practice to start using the device. Its one of the most common devices used by any true home barista. Additional accessories from the brand can allow you to further tweak your brewing to tailor your specific tastes.
Price: 44.63
5. Clever dripper coffee maker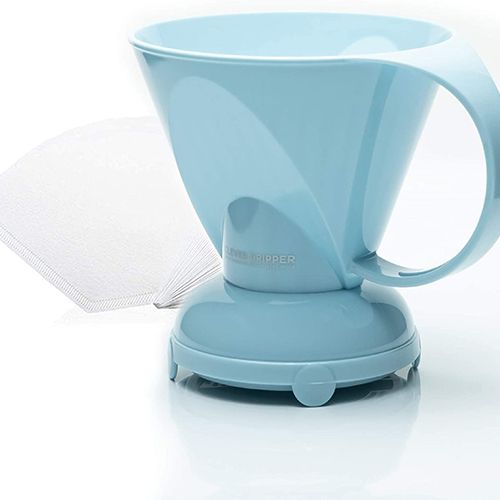 Specifically designed to make manual coffee making easy and entertaining, the clever dripper is one of the favorite pour brewers for amateurs. Although it shaped like a regular pour over brewer, it has a valve on the bottom that allows to hold hot water in the brew cone. This allows for the immersion-style brewing, meaning you can produce coffee similar to the French press!
Pros:
Very easy to use
Doesn't make a mess
Has multiple functions, not just limited to immersion brewing
Cons:
Not ideal when it comes to extracting oils from coffee beans
The all plastic body can wear and crack over time
The Clever is an uncomplicated device that allows for a newbie to brew coffee with minimal effort. It can work well with dark roasts and can create a full bodied cup that feels potent and highlights rich flavors.
Price: $31
Conclusion
Pour over coffee is a great wat to make your daily cup of joe. With the right device, preparation and in some cases persistence, you can easily crack down on creating your unique coffee concoction. Hope this article has helped you get prepared on selecting the right brewing device!