Best Kona Coffee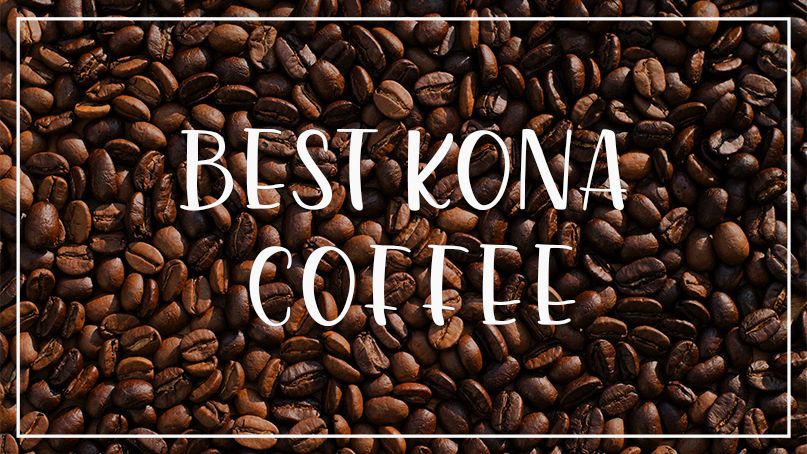 Kona coffee is a type of coffee that hails from the northern regions of the island of Hawaii more particularly along the Golden Kona coast. Kona utilises the unique peaberry bean that grows in the region; famed for having such a chocolatey and smooth taste even for good coffee you are sure to find the cream of the crop in Kona coffee.
We've put together a list of great options straight from the Golden Kona coast, with such an array of roasting intensities and processing styles you are sure to find a bean that's perfect for you.
For the ultimate authentic Kona coffee you can't go wrong with Kona Coffee Bean's best of the best peaberry beans. Their "Extra Fancy Medium Roast" offers up only the best and the largest beans available ensuring you have the pursued Kona coffee experience.
Famed for their smooth and chocolate forward flavours even the most hesitant coffee drinkers will adore this completely inoffensive flavour.
Price: $3.12 per ounce
Acidity: Low
Flavour: Chocolate and caramel
This low acid coffee is thanks to a combination of heavy roasting, elevation and volcanic soil which at every stage work to lessen the caffeine content. Customers hail these rich and intense flavours unique to the intense roasting of these peaberry beans leaving you with an ultimately unique cup of coffee.
Price: $3.38 per ounce
Acidity: Low
Flavour: Deep, dark and rich
This Big Island coffee comes with some big flavours unique to the peaberry bean and Big Island Coffee Roasters roast to order rule. Roasted coffee leaches its flavours so ensuring that beans are only roasted when they need to preserve the flavour of these beans dramatically.
Furthermore Big Island Coffee Roasters utilise a so-called wet or "washed" method wherein the skins of beans are removed before drying removing any impurities of flavour.
You can rest assured that despite the cost of these beans you are sure to get a truly high quality flavour.
Price: $3.50 per ounce
Acidity: Low
Flavour: Rich, caramel, plum with tones of maple syrup
This coffee was judged "superior" by The AmericanAcademy of Taste and with good reason. These medium roasted beans offer depth of flavour usually only found in darker roasts while still maintaining aromatics that medium roasted beans embody.
If you're looking for a more complex peaberry coffee you are sure to find it with Royal Kona Coffee Private Reserve.
Price: $2.85 per ounce
Acidity: Low
Flavour: Full-bodied, aromatic and smooth
The lightest roast on our Kona coffee list offers a unique peaberry flavour that is vastly complex. The higher acid content of these beans due to the lighter roasting isn't at all received as bitter but offers a lighter and more delicate flavour; think more milk chocolate instead of dark.
Price: $2.85 per ounce
Acidity: Medium
Flavour: Delicately aromatic with deep flavour
Conclusion
Despite the all round fantastic and unique flavour of beans coming out of the Kona region we can't help but fall for Kona Coffee Bean's "extra fancy" concoction.
Overall, if you're looking for a new, rich and chocolate forward flavour to your coffee then look no further than what peaberry beans from the Golden Kona coast have to offer.